Do you need a foundation in telecommunications beginning from the ground up? The Certified Telecommunications Network Specialist, CTNS, is the place to begin. It lays a foundation on which all other telecommunications concepts are built.
Click here to watch the Lesson 1000 the Introduction to POTS and PSTN video.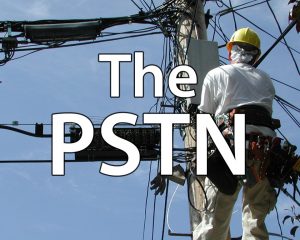 The coursework for CTNS is a set of six high-quality online multimedia courses:
• 2201 POTS AND THE PSTN
• 2206 WIRELESS TELECOMMUNICATIONS
• 2212 THE OSI LAYERS AND PROTOCOL STACKS
• 2211 ETHERNET, LANS AND VLANS
• 2213 IP NETWORKS, ROUTERS AND ADDRESSES
• 2214 MPLS AND CARRIER NETWORKS
The CTNS Certification Package includes the six CTNS Courses and CTNS Certification Exam, both with unlimited repeats – which means guaranteed to pass if you're willing to do the work, and refresh your knowledge anytime.
Optional printed or eBook study guide available.