Plan your training for the new year now!

BOOT CAMP Live Online – Feb 6-10 2023
BOOT CAMP In-Person Washington DC – March 6-10 2023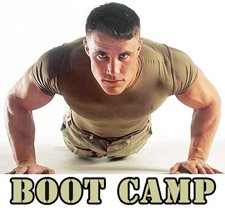 BOOT CAMP Live Online, also called a virtual telecom course, has been so well received, what we thought was a temporary solution for the pandemic is scheduled on an ongoing basis.
Advantages which are budget-friendly and appreciated by management like:
Significant cost savings
High-quality color course books shipped directly to students
Get dispersed team members up to a common speed
Well-suited to work from home
No travel costs
Online courses and certifications included
Boot Camp In-Person
Time for a change of scenery and career-enhancing training!
Live, in-person, in-classroom training is the gold standard in training: the best you can get.
Attendees often network, and go out to lunch together.
Stretch your legs in the evening with a stroll along the reflecting pool, or checking out the scene of the crimes at the Capitol!