The new edition of the CTNS Study Guide is now available!
Available in Hardcover, Softcover and eBook
Incorporating all of the recent major updates to CTNS courses, the Study Guide includes all of the text and the main graphic from every lesson in every CTNS course.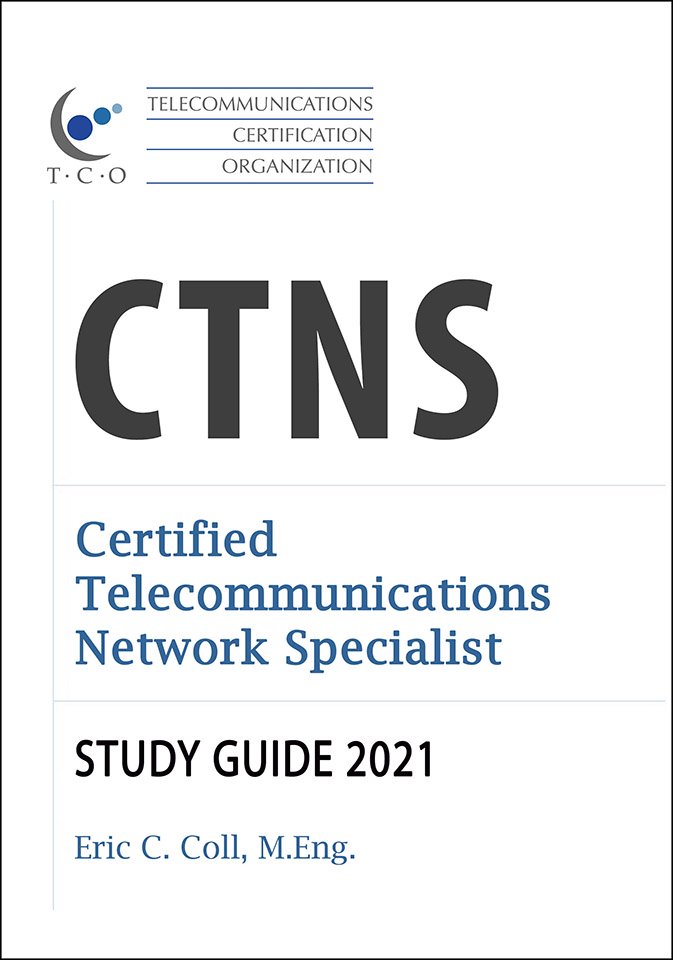 7″ x 10″ • 406 pages
published May 2021
ISBN 9781894887625 (softcover)
ISBN 9781894887656 (hardcover)
ISBN 9781894887632 (eBook)
With a detailed table of contents, full notes, and a summary checklist of important topics for every lesson, many people find their learning experience greatly enhanced with the printed study guide.
The book will also serve as an invaluable day-to-day reference and handbook going forward.
Eight in one!
The CTNS Study Guide is the textbook for:
2241 Introduction to Broadband Converged IP Telecom
2206 Wireless Telecommunications
2221 Fundamentals of Voice over IP
2201 The PSTN
2212 OSI Layers and Protocol Stacks
2211 LANs, VLANs, Wireless and Optical Ethernet
2213 IP Addresses, Packets and Routers
2214 MPLS and Carrier Networks
Get your CTNS Study Guide Today!
The internationally-recognized TCO CTNS Certification represents the core telecommunications network knowledge required by everyone serious in the telecom world today.