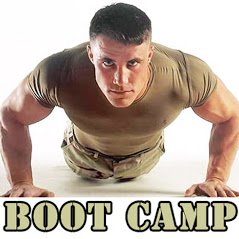 Boot Camp
Live Online July 18-22  ✔ Guaranteed to Run
In-Person August 22-26  ✔ Guaranteed to Run
Relatively new to telecom?
Frustrated with all the jargon and buzzwords? Grab this opportunity to get the training you need!

Join thousands of satisfied non-engineering professionals!
Bust the buzzwords, demystify the jargon and understand today's converged broadband IP telecommunications, the technologies and services, the underlying ideas, and how it all fits together.
Stay focused, engaged and learn with a professional instructor.
Eliminate lack-of-knowledge embarrassment and frustration. Be more confident with a solid base of telecommunications knowledge you can build on, from fundamentals to IoT and everything between.
LIVE ONLINE July 18-22 details
IN-PERSON Finally back in the classroom August 22-26 in Washington DC.
Specifically designed for non-engineers, Teracom's renowned telecommunications training is organized into two courses back-to-back to make a full week called BOOT CAMP:
Course 101: Broadband, Telecom, Datacom and Networking for Non-Engineers, then
Course 130: Voice over IP, SIP, Security, 5G and IoT.

Some people, needing a comprehensive base in telecom, attend only the core training Course 101 the first three days, and get the included CTNS Certification.
Others, who already have a base, attend Course 130 the last two days for VoIP, the Security module, 5G and IoT with examples like Smart Cities, and get the included CVA Certification.
Most people attend all five days, designated as Course 111 BOOT CAMP, to get the most comprehensive and highest quality telecommunications training available, at a discounted price, with three TCO Certifications included: CTNS, CVA and the prestigious TCO CTA Certification.
---
Student evaluations from the May 2022 BOOT CAMP Live Online
"Thank you again for such an informative class. It has given me a deeper understanding of the communication technology my program provides. This seminar helped me understand the basics of communication traffic signals and how they are labeled and transported across networks. I liked the logical layer upon layer approach to presenting the technical and complex communication environment. The instructor was nerdy in a fun and engaging way. I enjoyed his teaching style."
– Heidi Schuster, Cybersecurity and Infrastructure Security Agency, May 2022
"This seminar was excellent. I learned so much and until this week, I didn't realize how many 'light-bulbs' I had in my head, because the connections were lighting up like 4th of July! I really enjoyed the layout of the class. The manual is written in layman's terms and as a non-engineer, I appreciated it. The instructor, Richard, was the best. Loved his style of teaching, from the manual, real-life examples/stories, humor, and diagrams. Thank you! I truly enjoyed this course and the way it was presented."
– Resha McIntosh, FirstNet, May 2022
"This class was beneficial for me on three overall levels: Professional, Personal and Educational. Even though this class was taught in a professional (work) setting, the material is relatable on multiple levels. Anyone who is interested in technology and communication should definitely take this course. The instructor is flat out phenomenal! The subject taught at hand was multifaceted and dense. In short, this class is not easy to teach or swallow as a student but the instructor created an relaxed environment. His expertise and comical attitude made it easier to relate to the material taught. The instructor used a myriad of visual aids to help build the bridge for the student to learn or at least understand the material. Teracom could not have chosen a better person in my opinion."
– Chris Patterson, FirstNet, May 2022
"I need to know about telecommunications for my job but I have very little technical experience or knowledge. I have taken several introductory telecommunication courses over the past six years and this is by far the best one I've ever taken. I now have confidence in my basic knowledge of telecommunications after completing the course. It was amazing to see how telecommunications works and how the various components work together.
The course materials are excellent, well organized, and has enough details in the diagrams to be helpful but not so much it becomes overwhelming. I found the explanations (on the even pages) next to the slides/diagrams to be very informative and clear.
The instructor is fantastic! Highest recommendation! Seriously! The instructor is incredibly knowledgeable and continuously made relevant correlations to real-world situations. I do not have a technical background. This instructor kept my attention for three days and I was able to follow and understand a vast majority of what he was teaching.
He clearly loves teaching and knows his stuff! I would happily sign up for another course if I knew he would be teaching it. Usually I like training courses that have group discussions and activities to break up the content; however, I liked the almost continuous lecture for this course. (The instructor was very open to questions though.) The instructor is exceptionally knowledgeable and I felt I got more from listening to him than I would have received from group discussions or activities."
– Tiffany Perry, May 2022