Available in Softcover, Hardcover and eBook.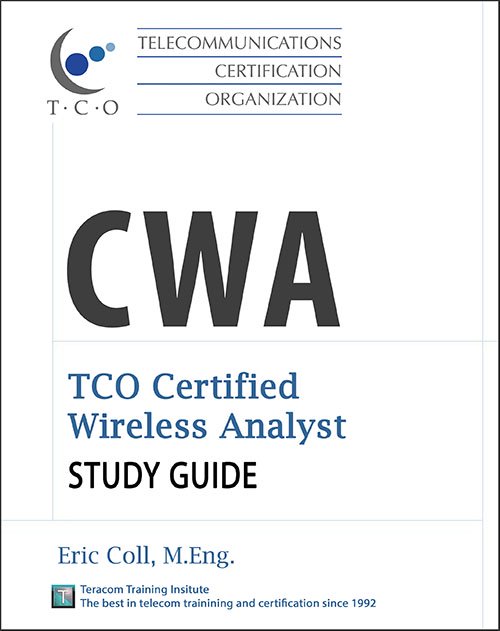 The CWA Study Guide is an essential enhancement to the TCO Certified Wireless Analyst Certification Package.
The CWA Study Guide contains detailed notes and graphics corresponding exactly to the CWA lessons.
This book therefore contains all of the answers to the CWA exam questions!
Having a companion reference textbook avoids the need to take notes, and greatly enhances learning and retention, helping you learn and burn the concepts into the neurons of your brain.
The book is invaluable as a printed companion to online courses, and can also be used for self-learning without online courses.
In both cases, it will serve as an excellent day-to-day reference and handbook.