Course 2214 MPLS and Carrier Networks
Lesson 7 TCP/IP over MPLS
Carrier Packet Networks • Technologies • MPLS • MPLS VPNs • SLAs • CoS • Integration & Aggregation
MPLS and Carrier Networks is a comprehensive training course designed to build a solid understanding of carrier packet networks and services, the terminology, technologies, configuration, operation and most importantly, the underlying ideas… in plain English.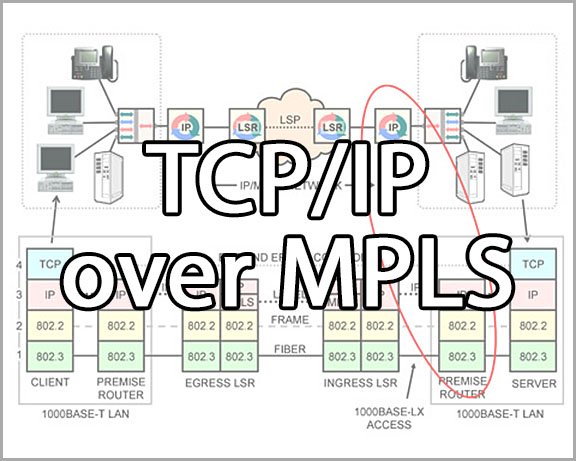 In this free online network training course lesson, we'll trace the flow of a file transfer over an MPLS network, seeing how TCP is used for error recovery, IP is used for addressing the destination, MAC addresses indicate the next device, and MPLS labels implement a virtual circuit for communications within the carrier IP network.
We'll follow a file download through all the protocols, identifying each step and the equipment that implements it. To conclude, we'll see how MPLS can be used to move MAC frames instead of the usual IP packets for a service called Virtual Private LAN Service (VPLS), also known as Carrier Ethernet.
This course is available on its own, and is included in the CTNS Certification Package, the CTA Certification Package, the CIPTS Certification Package and the CTSME Certification Package.
Click here to watch this lesson for free in full quality with our compliments.