Welcome back.
Now is the time to register to reserve your spot for training in the winter season.
BOOT CAMP
Live Online February 6-10
In-Person Washington DC March 6-10
In-Person Santa Clara California April 3-7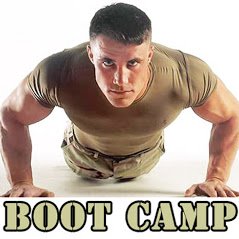 Relatively new to telecom? Frustrated with all the jargon and buzzwords? Grab this opportunity to get the training you need!
Join thousands of satisfied non-engineering professionals! Bust the buzzwords, demystify the jargon and understand today's converged broadband IP telecommunications, the technologies and services, the underlying ideas, and how it all fits together.
Stay focused, engaged and learn with a professional instructor.
Eliminate lack-of-knowledge embarrassment and frustration. Be more confident with a solid base of telecommunications knowledge you can build on, from fundamentals to IoT and everything between.
LIVE ONLINE February 6-10
Read the evaluations from a recent class. Join us!
IN-PERSON March 6-10 in Washington DC
IN-PERSON April 3-7 in Santa Clara CA

Restarting public seminars after the pandemic has been kind of like starting a small engine: a few pulls that didn't work, then ignition, followed by one more pull before it starts.

After several tries, the August in-person BOOT CAMP in Washington DC was so popular, it sold out and we had to close registrations!

Then, November in DC: bupkes. Go figure.

Now, the March in-person BOOT CAMP in DC is beginning to fill up and already has enough registrations to run.

And, finally, after three years, Silicon Valley.
We're back to a great facility in Santa Clara April 3-7.
Reserve your hotel room early. I've got mine!
Five Days or Three?
Specifically designed for non-engineers, Teracom's renowned telecommunications training is organized into two courses back-to-back to make a full week called BOOT CAMP:
Some people, needing a comprehensive base in telecom, attend only the core training Course 101 the first three days, and get the included CTNS Certification.
Others, who already have a base, attend only the last two days Course 130, for VoIP, the Security module, 5G and IoT with examples like Smart Cities, and get the included CVA Certification.
Most people attend all five days, designated as Course 111 BOOT CAMP, to get the most comprehensive and highest quality telecommunications training available, at a discounted price, with three TCO Certifications included: CTNS, CVA and the prestigious TCO CTA Certification.
Printable BOOT CAMP brochure with detailed outline
This is an easy sell with management.  Your increase in productivity and accuracy will over time far outweigh the cost of a week's training.  Plus, you get bonus online courses and certification, and high quality printed course books.
Cut-and-paste training request template to submit for approval