Teracom's famous core telecom training for non-engineers, totally updated for the 2020s, with broadband, cloud computing, data centers, 5G, IoT, broadband wireless and much more.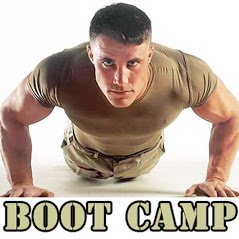 BOOT CAMP Live Online continues to be a great success. Join us Aug 23 to bust the buzzwords, demystify the jargon and understand today's telecommunications technologies, and most importantly, the underlying ideas… and how it all fits together.
You will learn and retain more as part of a live class with a real instructor, where you can ask questions and interact with others.
Thousands of people have benefitted from this training.  Join us!

Contact us for a private BOOT CAMP if you have a group!

get more info  •  register  •  detailed BOOT CAMP brochure

Here's a sampling of student evaluations from previous classes:

"Awesome course, really. Just very, very good."
  – Tim Wilson, Ciena

"Thank you guys so much, this class was amazing! I would take this all over again!"
– Austin Thompson, NHC

"Since I am very new to telecom, this helped me connect the dots, the different layers and terminology. I liked that it followed the printed workbooks very closely so I could read the summaries after the lessons. The instructor was great. He kept it light, added some jokes to keep it entertaining.  I liked most when he did drawings with his explanations."
  – Ashley Brinkman, Marketing Manager, MTA, Palmer Alaska

"The course was very beneficial for me.  I wish I would have been able to take this class a few years back when I first started!"
  – Tamara Pepin, CRTC

"I had some of the basics; this class filled gaps and added much more depth. Instructor Richard was open to questions at any time, and revisited topics until we got it. Having the notes in the printed course book to follow along and add to was very helpful. Richard was very passionate about the course material and had great real-life examples."
– Robert Smieszny, NHC

"Richard is an excellent instructor. He has unmatched knowledge on the subject! He does a fantastic job interacting as if we are physically in a classroom with him!"
– Daniel Herfel, National Institute of Standards and Technology
All you need to join BOOT CAMP Live Online and get this world-famous training is a laptop with a webcam. We'll ship you the high-quality printed color course books in advance of the BOOT CAMP, and you'll be part of a class that runs 9 – 5 Monday – Friday.

The best part: BOOT CAMP was totally updated for 2020, with 5G, Cloud Computing, Data Centers, Smart Cities & more, just before the pandemic struck!
This is the most up-to-date telecom-for-non-engineers training that can be found anywhere.
This is truly career-enhancing knowledge.

Teracom BOOT CAMP Live Online is a great opportunity:
• Live interactive group training, guaranteed coronavirus-free!
• You will be part of a class.
• You will be able to see and hear everyone else.
• We'll ship you the high-quality printed color course books in advance.
• The instructor will keep you focused, so you learn, like any other BOOT CAMP.
• You can ask the instructor questions, like any other BOOT CAMP.
• The class will run on a schedule: 9 – 5 Monday to Friday, with scheduled breaks, like any other BOOT CAMP.
• You get immediate access to three TCO Certification Packages, with their online courses.
• No travel required.
• Anyone worldwide can take BOOT CAMP.
• All you need is a laptop with a webcam.
This is an ideal time to get the training you need!
You'll get the course materials shipped to you: two printed color books totaling over 500 pages with copies of all graphics and detailed text notes.
You will also get immediate access to the included TCO Certification Packages: CTNS, CTA and CVA and their twenty full-length online courses, with no time limits and unlimited repeats.

You'll get the full BOOT CAMP as close as you can get without actually being there.

If you are an international participant, this is your opportunity to take BOOT CAMP. No US travel visa required!

Carpe diem!